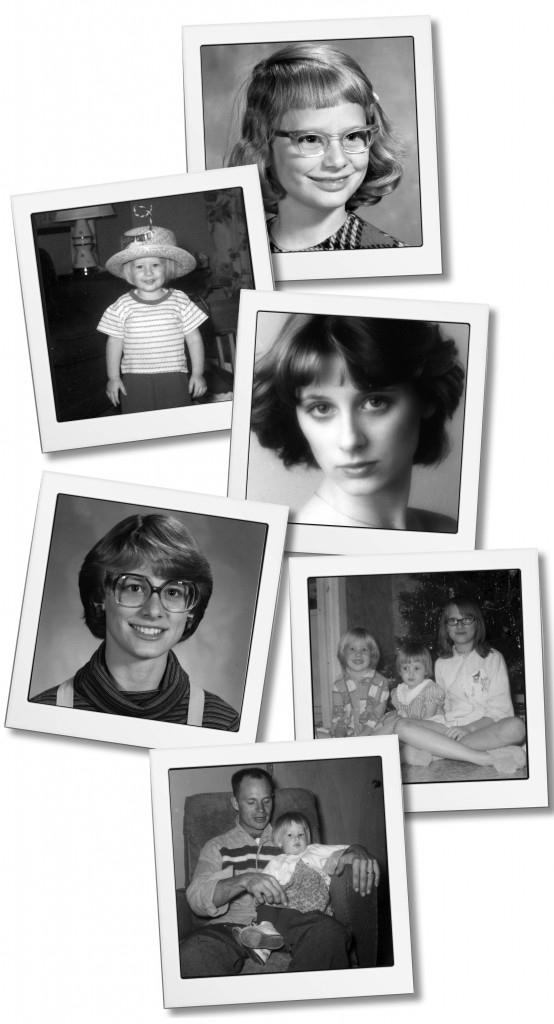 THE LONG VERSION
I am a storyteller, a dreamer, a poet and an artist. Recently, I've added "Nana" to the mix. I love being creative and using my imagination. As a precocious preschooler, I would often sneak into my mother's dresser. While she napped, I played with her blue and yellow and pink scarves, transforming into a gypsy, a wild horse, an evil witch or a prince rescuing a princess–sometimes I was all of them in a single afternoon.
The truth is my parents are to "blame" for my curiosity, creativity and independence. They encouraged me to read, draw and to "go outside" to play.
My very first art exhibit was a very large black crayon drawing on the wall behind our sofa. When I was "discovered," I received a less than enthusiastic critique from my mother. Six years old and undeterred, I told anyone who would listen that I was going to be an author and an illustrator when I grew up (or a jockey).
Somewhere between books and boys and babysitting I grew up and went to the University of Minnesota where there were more books and boys and beer. (I like alliteration and it's true, there was beer.) I received a degree in Commercial Art & Design and married one of those "boys." Together we bought a house and had two great kids, but I still wanted to write and illustrate books.
In 2001, I joined SCBWI (Society of Children's Book Writers & Illustrators) and started attending workshops and conferences. I worked on my writing and illustrating and that made me happy. I wanted more. My opportunity came when, after losing my job, I secretly applied to graduate school while job hunting. I had no expectation that I would be accepted, but I was and in 2012, I received an MFA in creative writing from Hamline University.
Today when I'm not using words and images to help businesses tell THEIR stories, I don my jammies, head down to my studio and work on stories for children and young adults.
THE SHORT VERSION
Quinette Cook is the illustrator of Military Life: Stories and Poems for Children and the recipient of the 2012 SCBWI Work of Outstanding Promise Honor Award for her YA verse novel GILT about a homeless 15-year old girl and her 5-year old sister. A former creative director, Quinette received an MFA in Writing for Children & YA from Hamline University in 2012. She also holds a B.S. in Commercial Art & Design from the U of MN. Quinette writes and illustrates for children because she believes in the transformative power of stories. She is represented by Linda Pratt of the Wernick & Pratt Agency.
Quinette currently serves as the Minnesota Regional Advisor for the Society of Children's Book Writers & Illustrators (SCBWI). She is available for speaking engagements and writing workshops, as well as writing and portfolio critiques.